Psalm 147:3 (MSG) 
He heals the heartbroken and bandages their wounds.
While I was walking through my neighborhood the other day, I realized that God dropped in my spirit that I needed let go of the loss of some friendships and special relationships and obtain peace. There are many publications that give us tips to overcome all kinds of loss. Many times, we focus on grieving the death of loved ones, however we grieve other losses and our hearts are broken for many different reasons. Some friendships and special relationships end abruptly. Grief is real and we have to acknowledge the fact that life has changed, and we must deal with this loss in a healthy way. I realize that people are in our lives for reasons and seasons, my struggle is that, I'm not always ready for the season to end regardless of the reason.
There is so much going on in this world and our lives today, that I wanted to deal with these types of loss because many of the people who we loss is still with us and we have a chance to mend our broken hearts. Many of us profess Jesus as Lord, however sometimes our actions are not reflective of His teachings.
Hold on, I'm not saying that anyone should stay in any abusive and/or unhealthy friendship or relationship. I am saying to all of us that we should use our words wisely to communicate and resolve the core issues, not the symptoms. We may even decide to mutually disagree to part ways, that may be the resolution and closure.  Funerals and memorial services are designed is to bring a level closure. COVID-19 has prevented many of us from being able to say our goodbyes in a way that brings closure.
I will deal with loss as a result of death later, but today, I want to talk about losses that we can address to transform our thinking which results in an emotional change within our hearts. This statement is about making peace with your past.
There have been times that I missed an opportunity to be a great friend. The loss can cause intense reactions from the one grieving the loss such as shock, anger, disbelief, guilt and sadness. However, with God's help we pull on our best coping skills as we pick ourselves up and move forward on our journey. The grieving process takes time and each person grieves in their own way. So here are a few tips that may help you through the process: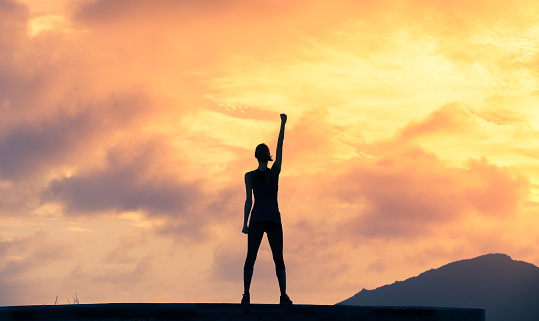 Recognize that the experience is real
Contact the person to have a productive discussion regarding the real issue not the symptom (if possible)
Discuss the facts of the issue, Do Not Attack the Person
Write a letter when it will be more appropriate and productive

This action will help you sort through your perspective of what went wrong

Identify the truth (not emotional opinions) as you see it in the situation

Determine whether you could have made a different decision that would have prevented the conflict

Decide if you should mail the letter
Do not ignore the pain
Do not try to hide your feelings of sadness or loneliness
Cry if you have to
Own your piece of the dissolution in the friendship or special relationship
There is no specific time for grieving, moving on doesn't mean forgetting. It just means that your life goes on and you learn from the past, but you don't live there
Seek professional support if you get stuck and can't move forward after a substantial period of time
Be good to yourself
Forgive yourself and others
Think of the good memories and how you will build on those experiences to learn and grow
Grieving allows you to heal and bring closure to this chapter of your life. There are things you may always remember and sometimes wish you could get back. I admonish all of us to make new memories. If you feel that you can't forgive the person whether it's family, just think about the beating that Jesus took as he went to the cross to redeem us from sin and death. Let's have compassion for one another and recognize that people can only give you what they have. Day by day the pain starts diminishing. You begin to let certain things go and hold on to special memories that bring you joy.